Our Story
The first time I ever saw a hammock was when my little brother Sean opened one up on Christmas Eve at our grandparents' house. The whole family was kind of confused about why he'd wanted a hammock in the first place- this was a few years ago, before hammock camping really became popular. Sean set his hammock up in our parents basement later that night (We drilled holes in the wall, which our parents were surprisingly OK with), and I quickly saw the attraction behind this whole "hammocking" thing.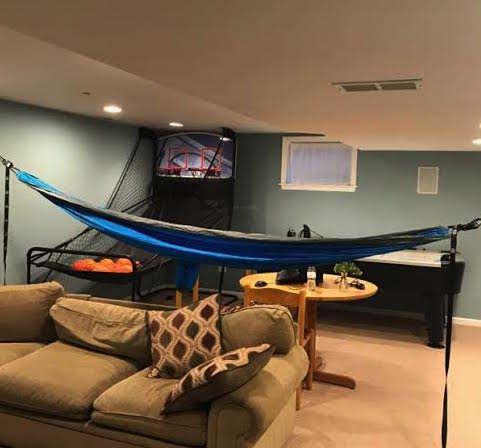 Eventually, I got my first hammock, as a going-to-college present. At my school, it seemed like everyone had a hammock, so we spent a lot of time hanging out around campus. Right about then, I discovered a problem with my bargain hammock- it didn't have any tree straps.
Instead, it had a climbing rope suspension system. Basically, I'd tie it to a tree and pray that my knots wouldn't come loose while I was above anything with thorns on it. It also took a long time to set up, adjust, or tear down. All of my friends had the same problem- their hammocks didn't come with a suspension system.
The first Octopus hammock ever made, hanging in the basement of my childhood home.
I knew there had to be a better way.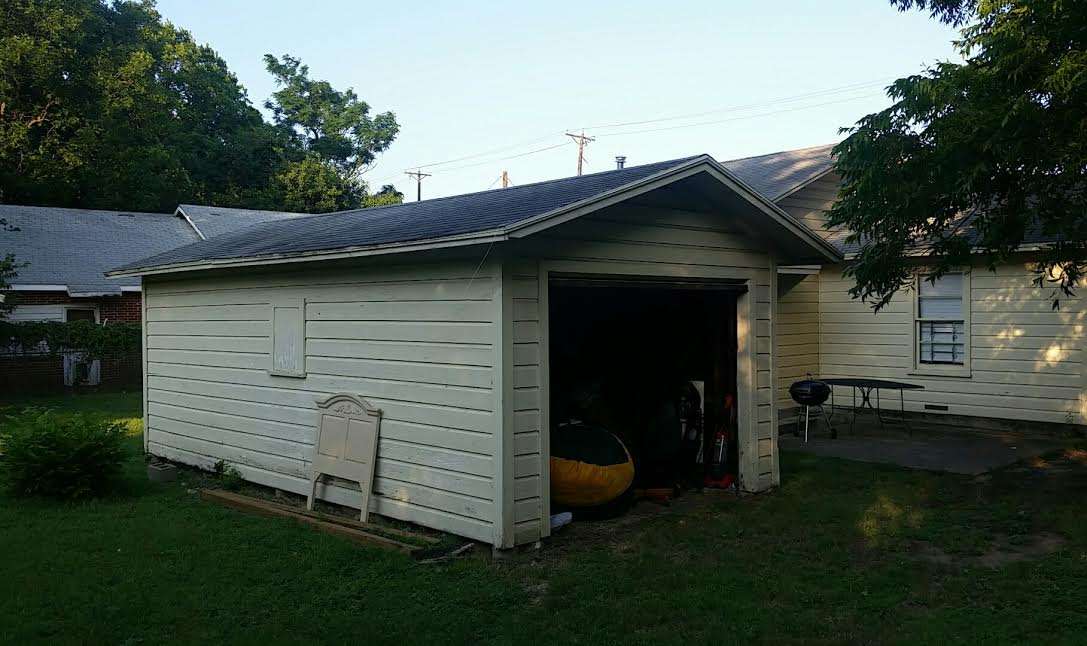 I created Octopus during my sophomore year of college with a big goal: to disrupt the outdoor equipment market by creating a hammock that was stronger and simpler than anything else on the market- and I'd do it for a price anyone could afford. To do that, I first made a promise to my customers that every Octopus hammock will include a world class suspension system at no extra cost. Second, by using a stronger nylon ripstop fabric, we were able to increase our weight limit to an industry leading 500 pounds- 100 pounds more than our competitors.
Our first "office" was really just an old garage behind the college house I shared with 7 other friends
The rest, as they say, is history.
At Octopus, our motto is "Go Everywhere", but to us it's more than just a saying- it's a way of life. We believe that the greatest calling in life is to live to your full potential, holding nothing back. It's about valuing people instead of things, living in the moment, and never taking a single second for granted. The world is a big and beautiful place, and we want to help you explore every corner of it.